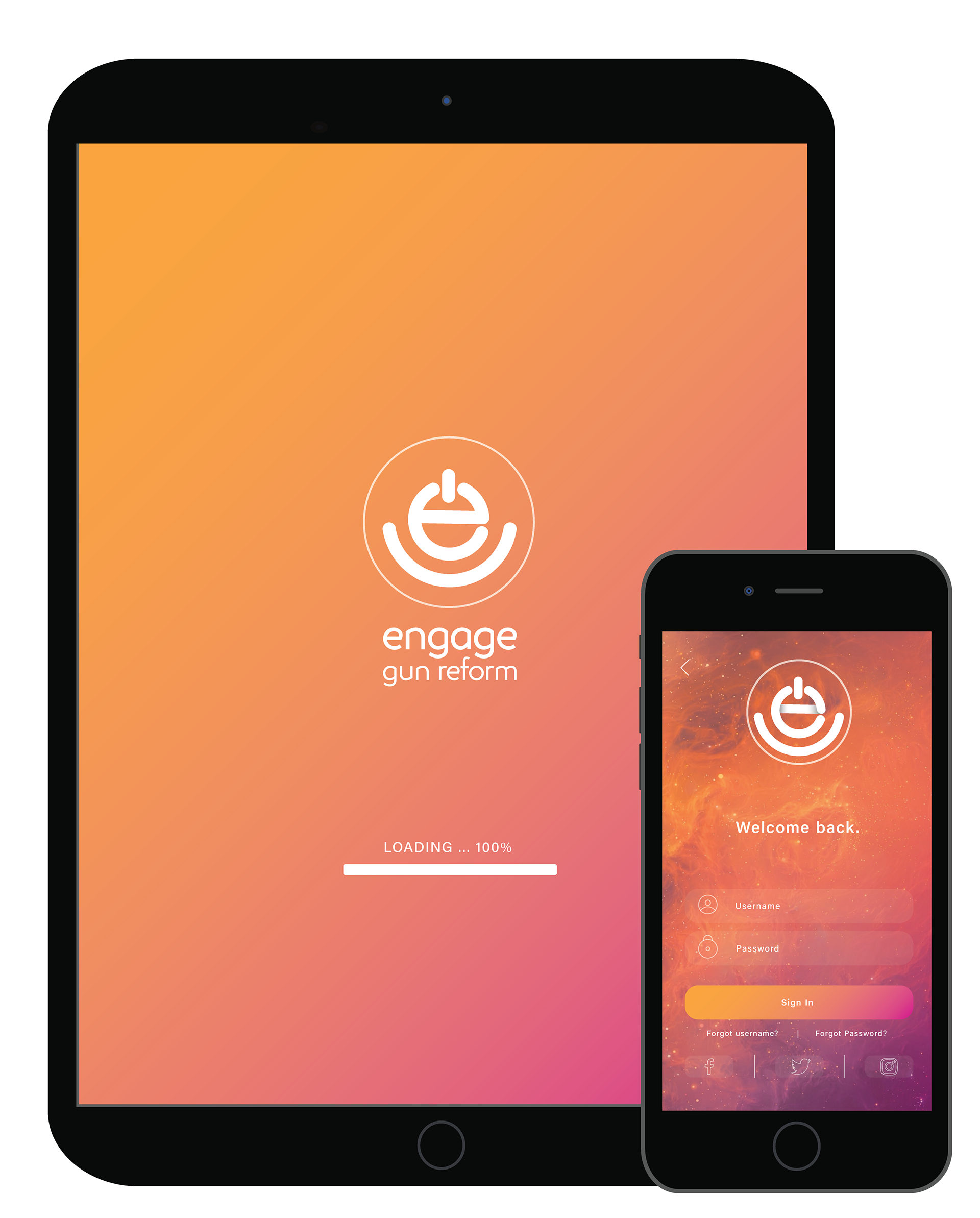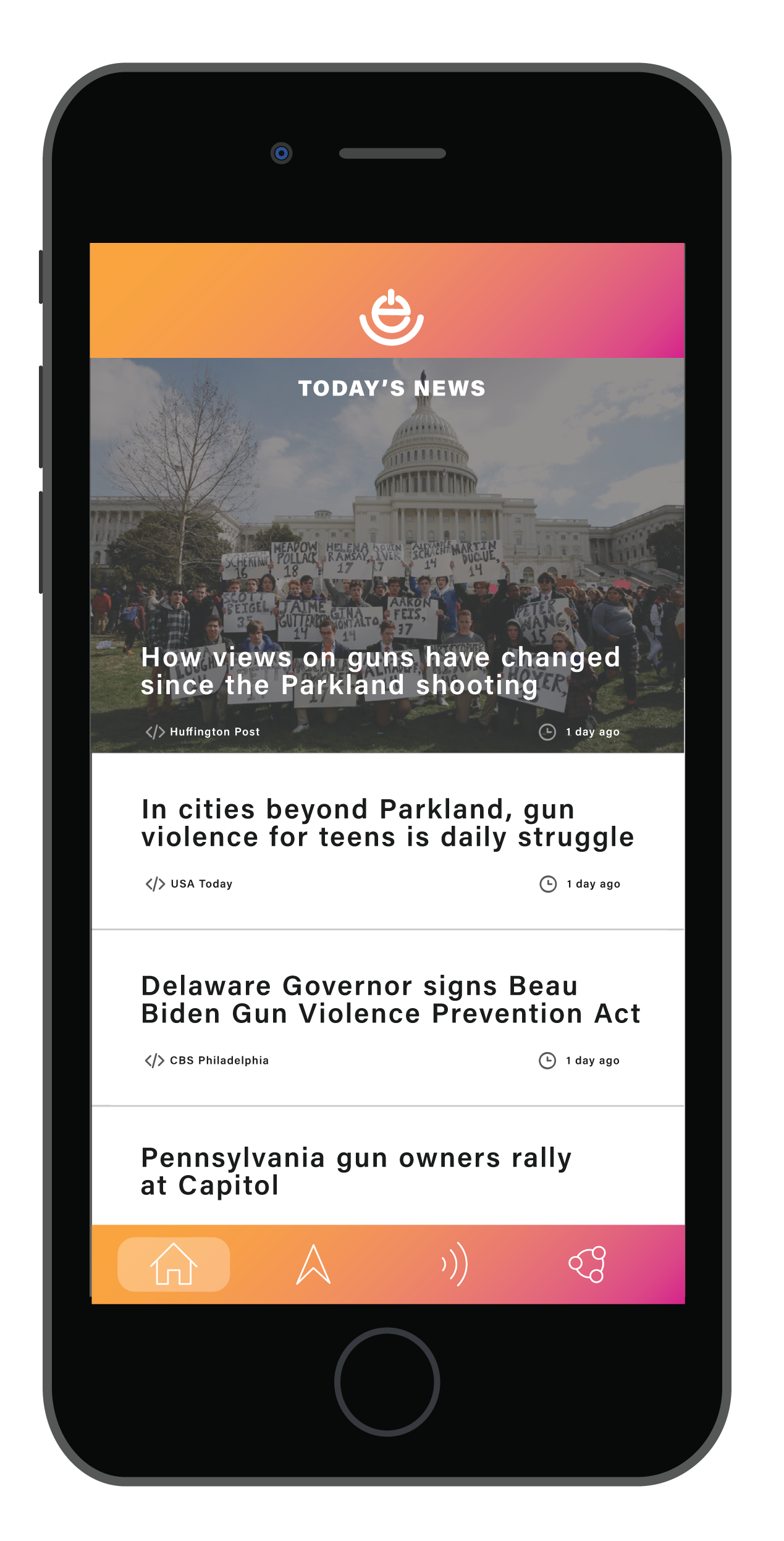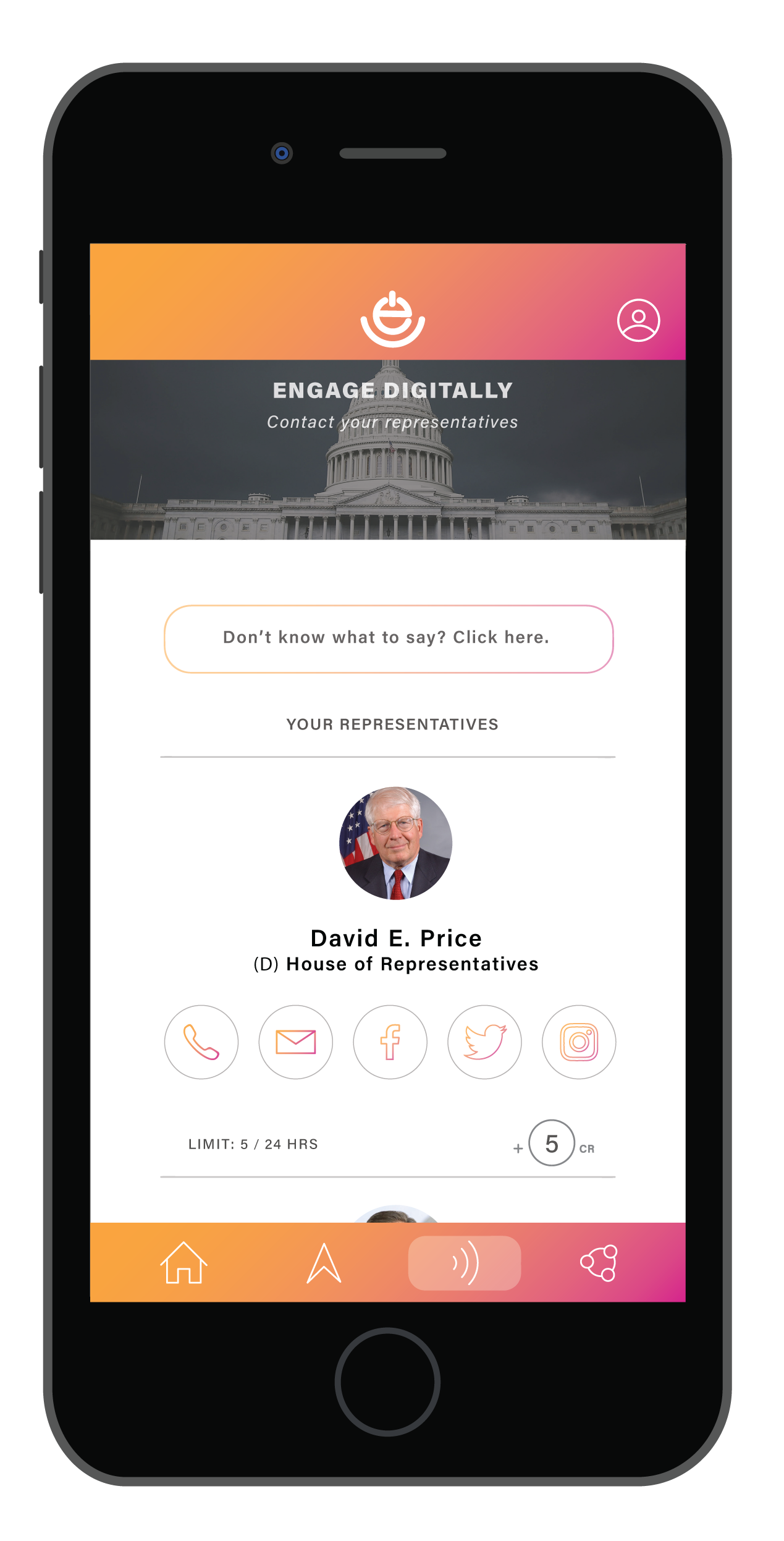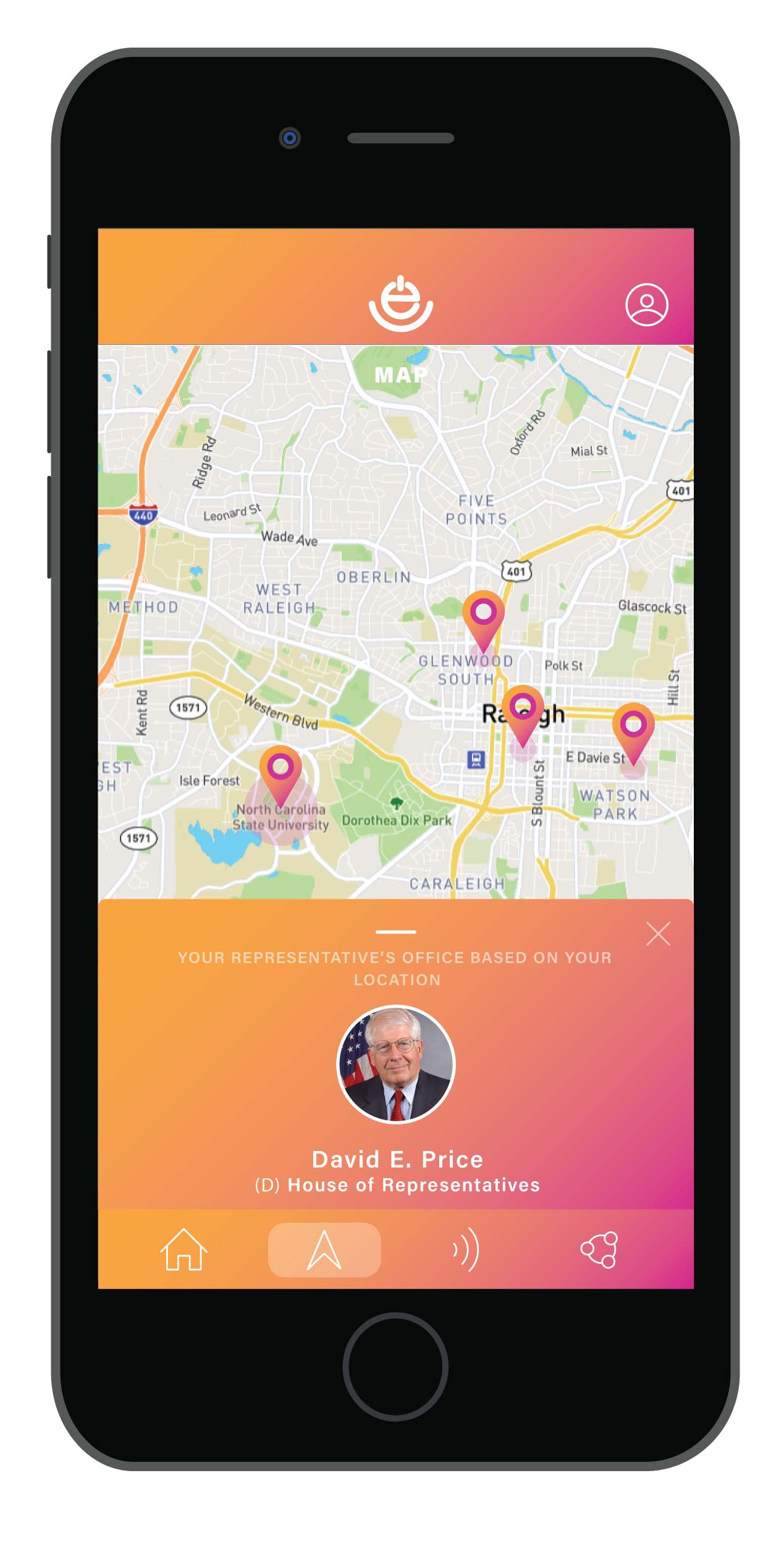 Engage works to empower users to take action for common sense gun reform. It features a map interface that shows local sites based on a user's location where they can engage in

physical actions

for gun reform activism. These take the form of meeting with congressmen at their local offices, attending marches and rallies, volunteering with organizations and voting sites, etc... Users earn a set amount of credits for visiting each location with a once weekly limit per location. 
    Users can also earn credits by taking

digital action

. A separate interface is home to the phone numbers, emails, and social media handles of all of the user's local representatives based on GPS location. Engaging with representatives through these mediums also earns a set amount of credits and has a once daily limit per method of contact.
    Credits can be

redeemed

for small incentives (store credits, discounts, coupons, trials, etc...) provided for by pro-gun reform sponsor companies and organizations. Engage seeks to connect pro-gun reform businesses and groups with a unique opportunity to promote their brand in a positive image to individuals who hold the same core values and stance on the issue of gun violence.
    Users can also engage with relevant news articles from trusted sources, share the facts with friends on social media, and connect with other activists on the local and national level.
    Ideally because, like most Americans, you find yourself in support of

common sense

gun reform in the wake of a tragic number of mass shootings in recent years, but are uncertain of how to

take action

. You may feel like an individual can't possibly have any impact on such a large issue. Or you may think that your voice gets drowned out among the masses. You might just not know where to find your representative's office address or phone number, or how to reach him/her on social media. We want to give your voice power and meaning by showing you how you can make a

direct impact

in your local community through engagement and simple activism. 
Who is our target audience?
    Engage fully supports the voices of

the youth

who have initiated a powerful movement for gun reform in the US after the Parkland mass shooting. We seek to empower individuals ages 16-28 with a powerful digital tool that promotes organization and action, but this movement is for

anyone

who supports common sense gun reform. 
    Additionally, Engage seeks to partner with

organizations

that already stand at the forefront of the movement. Representatives of groups such as

Everytown for Gun Safety

,

the Brady Campaign

, and

the Coalition to Stop Gun Violence

play a crucial role in the app experience. These users are given account privileges to post events and locations to the map feed and connect with local activists. 
What can users talk to their representatives about?
The issue of gun violence is widespread throughout our country, there's not a single quick fix we can employ to remedy the situation. However, we as individuals have the power to tackle

specific issues

to promote gun reform locally for a safer America. The key to big change is in the small, individual steps. We provide users with sample prompts, scripts, and topics to engage local congressmen both physically and digitally. 
- Limiting high-capacity magazines
- Defining and banning assault rifles
- Minimum age of purchase